Call us today at
+40-364-401338

or Email us at

office@softlandro.com

We are constantly looking for resellers or other business development opportunities related to our products.

CONTACT US
WE ARE
SOFTLAND
Learn more about the company that makes Backup4all and novaPDF
Company: S.C. SOFTLAND S.R.L.
VAT-ID: RO12250035
Registration: J12/1244/1999
DUNS: 681215554
Softland is a privately-held company founded in 1999. We provide quality apps by using innovative development solutions. We are detail-oriented and always put the needs of our customers first.
Our flagship products are: Backup4all, a backup software developed since 2003, and novaPDF, a PDF creator on the market since 2005. We also run Soft112, a software download library, since 2011.
OUR PRODUCTS
These are the products that we develop and maintain.

Enquoted
Online library of inspiring quotes
Softland in numbers
We develop software since 1999
Get in touch with us
Want to get in touch with us? Use the form below to contact us.
Visit us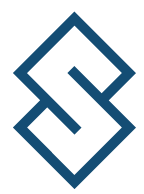 Softland
Software Matters
Address:
str. Traian Grozavescu no. 2/1
Cluj-Napoca 400305, ROMANIA
See map
Want to work with us? Check out our current job openings! Read More